Pinnacle Ridge e-Gift Card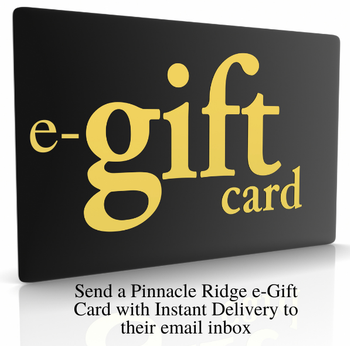 A gift email will be sent automatically to the person receiving your gift. You may also enter a personalized gift message during the checkout process. Please check the gift recipient's email address carefully.
Pinnacle Ridge e-Gift Cards represent prepayment for goods produced and/or sold by Pinnacle Winery. We are not responsible for unauthorized use, lost, or stolen digital codes.
IMPORTANT: Pinnacle Ridge e-Gift Cards cannot be used on orders shipping to states other than MD and PA.