Pinnacle Ridge Winery: Star of the Region
As one winemaker transitions into retirement, another steps in to carry on the legacy. "We've retired but not our wines" teases Brad Knapp of Pinnacle Ridge. Thousands of bottles of his wines remain available. Knapp will continue to collaborate with winemaker Carl Helrich to produce the style of wines curated by Pinnacle Ridge into the future.
For more than 20 years, Pinnacle Ridge Winery, situated in the heart of idyllic "Pennsylvania Dutch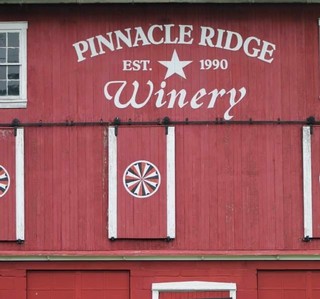 Country," was located on Old Route 22 outside of Kutztown, Pennsylvania at the intersection of Berks and Lehigh Counties.
After Brad Knapp retired in 2021, winemaking moved to York County. In 2022, a tasting room opened in Downtown Lansdale and in 2023, our Stewartstown tasting room opened. Pinnacle Ridge wines are available online and we ship to 38 states.