Visit Our Tasting Room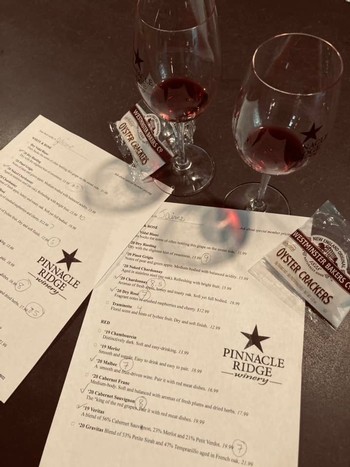 Our downtown Lansdale location opened in February 2022. The original Kutztown winery location closed in February 2021 when owner Brad Knapp retired and sold the vineyard property to a brewery from New Jersey. Winemaking and production moved to York County at that time.
The Lansdale Tasting Room is currently open on Wednesdays, Thursdays, and Fridays from 12 PM to 8 PM; Saturdays, 11 AM to 6 PM; and Sundays, 12 to 6 PM. We welcome groups of 6 (or fewer) for wine tasting with no reservation necessary. Indoor seating is available if you'd like to enjoy a glass or share a bottle. Cheese, crackers, charcuterie, and tapenade are available as accompaniments.
House Policies
Groups of 6 or fewer please so we can provide a great experience during your visit.
Wine tasting and indoor seating is available on a first come, first served basis.
No outside food or beverages including alcohol are permitted inside.
We love pets, too, but please leave them at home.
We do not offer service to guests arriving by limo, passenger van, or bus. The tasting room is meant to be an intimate and casual introduction to our wines.